March 15, 2022
Posted by:

Sarbavoum Bidhar

Category:

Financial Services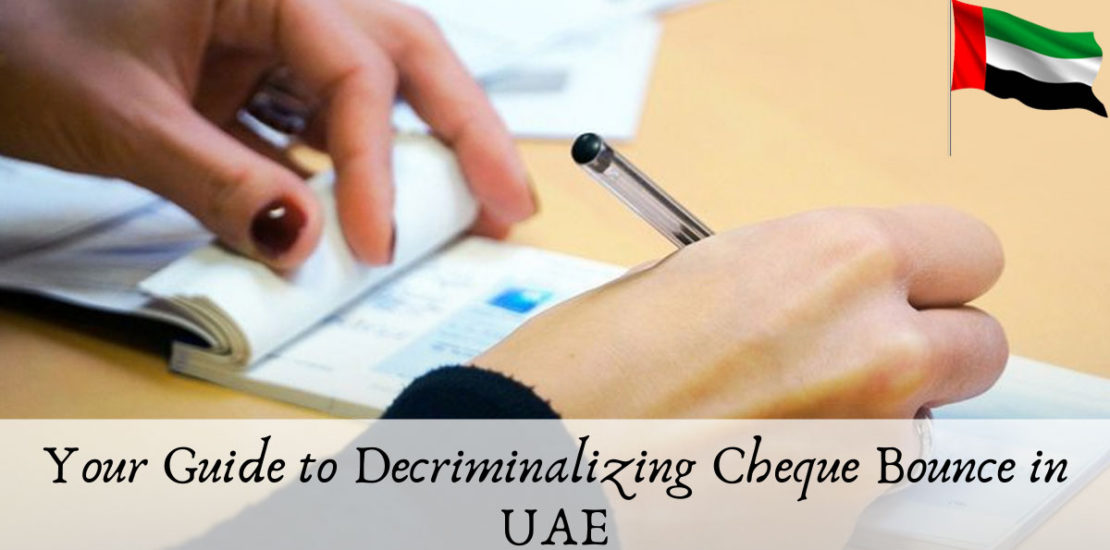 In 2022, a new financial law amendment in UAE has brought immense relief to the individuals who have suffered the impact of bounced cheques. With the new law in force since Jan 2, 2022, get to plan a seamless loan restructuring program in UAE and live your life in peace. Here, we will detail the UAE government's take on Decriminalizing Cheque Bounce in UAE. Additionally, our experts will throw light on how we handle your Mortgage Debt Management effectively.
Relooking at the Past Scenario
Before 2022, a bounced cheque was regarded as a crime. So, expatriates and nationals who lived in UAE were faced with fines and imprisonment measures once they default the payments. This could pertain to any expenses like loans, rentals, and other service fees. With unplanned debt resolution program available in the UAE, defaulters have been punished without space for any remedial measures.
With the dynamic services of Freed Financial Services, it has helped our team to attend to such concerns as Home loan restructuring, thereby bringing relief for many. In fact we uphold over 40+years of management experience in Banking and real estate that can help in finding the best possible solution for effective debt management, debt settlement and compatible negotiations for various businesses in the UAE.
What does the New Law say on Decriminalizing Cheque Bounce?
From January 2, 2022, a bounced cheque is considered a criminal offense only if fraud and bad faith has been detected. Now, if a cheque has bounced owing to insufficiency of funds, it will not be regarded as a crime. However, the defaulter will be liable for civil claims. As part of UAE's effort to revamp a customer-friendly debt restructuring plan, this year is home to such innovative changes in the finance arena.
The new law also protects the one who has issued a complaint against the defaulter. Now, they can present this cheque to the court to obtain an executory order. Once the order is issued, they can get permission to recover the money.
The aim of such an amendment was to close any bounce cheque issues in an amicable manner, rather than hefty fines and long jail terms. The UAE government realized that it only depleted the economic recovery process and people were burdened and helpless in front of the law.
Further on, this will help individuals to use professional debt restructuring services in UAE to balance their income and pay the debts on time without being caught under the red flags of the law.
Key Takeaways
Huge Changemaker:
It will greatly benefit the finance-related cases that were raised before the enforcement of the new law on January 2, 2022. In the past, a case of bounced cheques meant a dead-end for businessmen, as they would land in jail. Today, this amendment is a reality check that not every error is done with a criminal mindset. With an optimal debt restructuring program, the debtor can now plan on how to repay the money without spending time in jail or paying hefty fines.
No Warrants Issued:
As part of the more beneficial debt settlement programs, the General Department for Criminal Investigation has instructed that police stations should dismiss any sort of criminal accusation complaints that relate to decriminalized cases. The police have been directed to seize any warrant that has been issued on the accused with regard to the decriminalized cases.  If you have an existing loan or any business project that has been brought to an idle stage, then Freed Financial Services steps up to speak on your behalf. We analyze your financial position and project status, negotiate with the banks, and bring forward an amicable settlement plan that has been agreed upon by both parties involved.
Role of Banks:
Now, if the cheque cannot be paid on time, the bank can be instructed to pay the cheque partially. This will bring a huge relief to both parties for a temporary phase of time. In case, families are looking for adequate restructure home loan plans, such measures will help them focus their funds on other expenses, as the bank will support to a certain limit.
The Freed Financial Team works on curated end-to-end solutions that will involve transparent and effective talks with banks, government officials, and other parties involved to seek a solution to your financial hiccups in UAE. If you wish to keep legal complications at bay, and let the experts handle the stress – we would be most happy to find worthwhile financial solutions for your dreams.