5 Ways to Better Manage Home Loan EMIs

April 5, 2021
Posted by:

Minhaj Mehmood

Categories:

Financial Services, home loan repay, Mortgage Debt Management

Tips to Make Mortgage Debt Management Easier

February 9, 2021
Posted by:

Jaya R

Categories:

Financial Services, Mortgage Debt Management

The debt trap is a reality. It was evident in a recent Standard Chartered survey published in UAE's leading newspaper in December 2020. [MK1] In the survey, millennials (aged 25-44) were asked what they would do if the government gave them Dh 5,000 without any obligations. An overwhelming 45% of respondents said they would use the money to pay off debt or cover living expenses. Nearly 34% of the millennials said their borrowings have increased over the past month.

Eligibility criteria for Mortgage Debt Management in the UAE

June 1, 2020
Posted by:

Minhaj Mehmood

Category:

Mortgage Debt Management

Countries across the globe are facing economic ramifications due to the current COVID19 (Novel Coronavirus) outbreak. Even with well-measured steps by the government to contain the economic breakdown, in the long run, the fear of salary cut and job loss can be an important factor for individuals with Mortgage Debts. During such a crisis, many borrowers might be tempted to relocate or go back to their country to avoid repaying Mortgage Debt. Let us tell you that no matter how attractive it may sound, fleeing the country isn't the right option.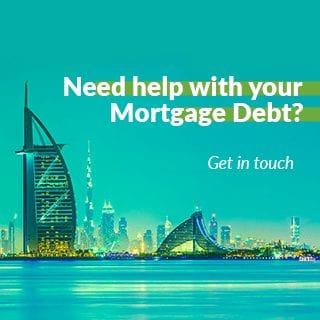 Liked our resources? Would you like to know more about how we can help you manage your Mortgage Debts?