Tips to Make Mortgage Debt Management Easier

February 9, 2021
Posted by:

Jaya R

Categories:

Financial Services, Mortgage Debt Management

The debt trap is a reality. It was evident in a recent Standard Chartered survey published in UAE's leading newspaper in December 2020. [MK1] In the survey, millennials (aged 25-44) were asked what they would do if the government gave them Dh 5,000 without any obligations. An overwhelming 45% of respondents said they would use the money to pay off debt or cover living expenses. Nearly 34% of the millennials said their borrowings have increased over the past month.

Maintain Your Credit Score through an Efficient Debt Management Plan

October 10, 2020
Posted by:

Jaya R

Category:

Mortgage Debt Management

Unpaid Mortgages can be daunting. They will haunt you until you work out a solution. And in most cases, they may still follow you around in the form of damaged credit scores that creditors will use against you to deny you a new line of credit.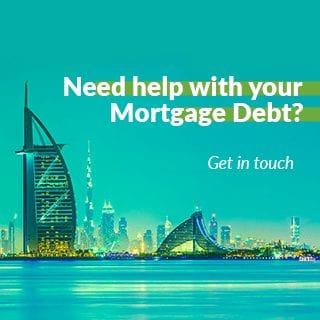 Liked our resources? Would you like to know more about how we can help you manage your Mortgage Debts?