July 21, 2022
Posted by:

Sarbavoum Bidhar

Categories:

Debt settlement programs, Financial Services, home loan repay, Loan restructuring program, Mortgage Debt Management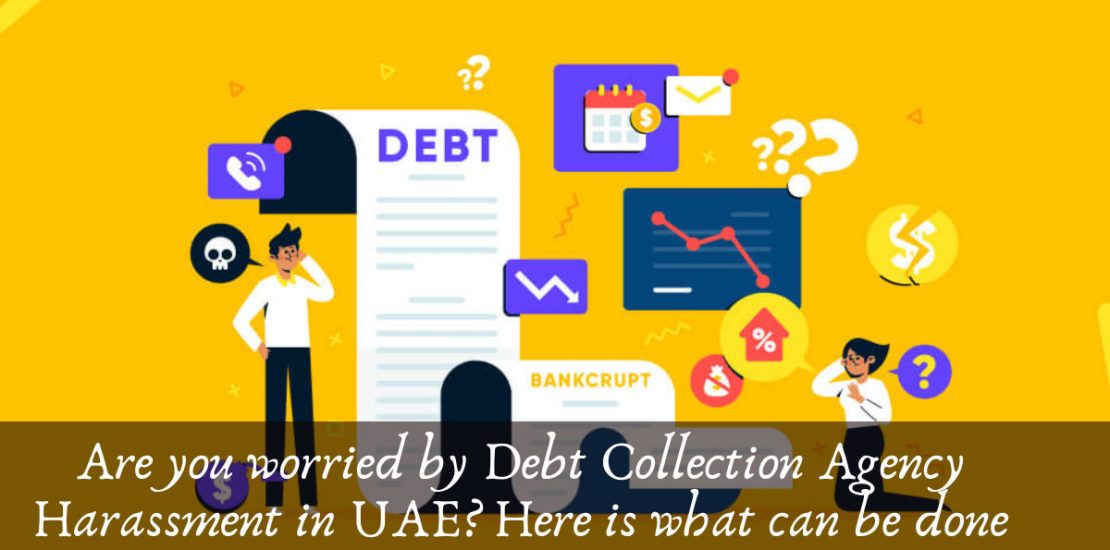 Debt Repayment is a worry, but not a deliberate attempt by the people to default on loan payment. We all could get into some form of financial debt at once in our lives. For this, it is true that sometimes the debt collection agencies can ruin our mental peace. Under the assistance of Freed Financial Services, we handle Mortgage Debt Management and help to restructure home loans in a systematic manner. By any chance, if you were having an unpleasant experience with your Dubai based recovery agents, you have the option to be protected well. Fortunately, with our team expertise and legal knowledge, we will guide you on best suitable options available for you. After all, your voice and justification have to be heard. Moreover, apart from your appeal, we undertake a professional loan restructuring program so that you know how you need to manage your debts and repay them within the most suitable time period.
Harassment is a common act that debt recovery companies take up to get back the lost money. It is their money and they try to physically and emotionally meltdown the confidence of the debtor. Now, during the pandemic times and even the post pandemic times, a few legal relaxation laws have been introduced by the Dubai government to ease this stress. As per the new laws, the debtor will have to pay the debts but with more time or a reduced fixed amount. Either way, they will not be penalized to go into custody as this law has urged banks to consider the humanitarian side of life. With the pandemic striking in, loss of work, and less business inflow would have caused such issues. In such case, if debtors approach our team, we can design a debt settlement program that will help you repay a reduced sum lower that what you owe.
Still, if you continue to face such a threatening situation like this, you need to understand that they cannot do anything by force. In reality what happens is that, when a cheque gets bounced, the bank usually files a court case. Now, this will take time, as the investigation will need to process as per their norms of investigations and documentation. However, as per the new law, the punishments have eased down a lot. The court will not try to impose a jail term for such a default. Instead, a fine and a commonly agreed declaration about the repayment time and amount will be fixed and written in the final verdict.
Now banks cannot wait for the final verdict and initiate the debt collection process in the background. They will hire debt collections agents who will try any medium to recover this money. That is when the harassment and the threat process start off.  As per the conduct of service, the debt collectors in Dubai are responsible for communicating, coaxing, and convincing the defaulters to repay the debt; but they cannot touch, hurt, or abuse any of the defaulters or their relatives. If you encounter such a situation, make sure to pick up their calls and understand what the debt collector wants. Also, ask for which bank he is trying to retrieve the amount. You can explain the situation and tell them that you need time. Tell them that you have also explained all this to the bank.
Even after this, if the harassment of debt continues, every defaulter has the right to file a complaint for this. You can go to the labor court for this. This is when the bank will come to you for negotiation as they would not like to have a case in their files. If necessary, you can always approach the police for advice and assistance. For those, who need experts to help you out with this process, we are right here to guide you.
How can Freed Financial Services guide you through this debt harassment issue in Dubai?
The threats raised by debt collection agents have added to the worry of the defaulter woes and we have helped expats, businesses, and entrepreneurs find worthwhile solutions for such cases.
So, in case you have an issue with the Home loan restructuring, a call with our debt consultant in Dubai can solve your issues to a large extent. The difference we have a team who constantly interacts with the banks and their related third party debt collection agencies. So, we always try to help you reach an agreeable level of discussion. We devise a strong, yet comfortable debt restructuring plan that will have to be agreed upon by both the debtor and the bank.
We at Freed Financial Services help the parties to interact and find solutions in our debt settlement programs. This will help both parties to think beyond the law and ensure debt recovery in a more amicable manner.
Our debt restructuring services are one of the notable solutions that we have given many companies and individual working professionals over the years. This is because loan settlement has to be resolved but often both parties are never willing to sit and discuss. In our style of work, we understand your situation and help you think of a way how you can manage your present earnings, and home expenses and then pay off the complete debt.  With this reputable debt restructuring program, you need not be deemed as a debtor for a lifelong time and face shame. We help you to settle the debt with one time payment or even an extended time period. Either way, we never encourage you to take the insolvency route. It may look like a quick solution, but has many after effects when you live in Dubai later on. It disrupts your name and that is not what you are looking for.
With Freed Financial Services, debt related issues can be solved through strategy, patience, and expertise. We have helped companies and individuals alike. So, if this is bothering you, give us a call, and we can list the options that may work in your favor.