April 5, 2022
Posted by:

Sarbavoum Bidhar

Categories:

Debt settlement programs, Financial Services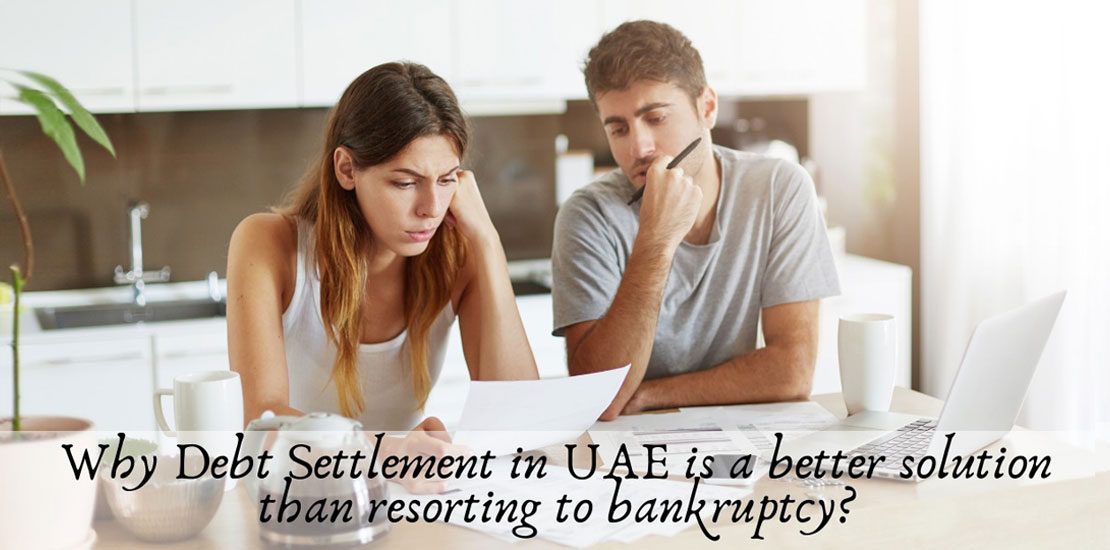 Thriving in a small, yet powerful, fast-moving nation like the UAE requires one to be very thoughtful about Debt Management skills. However, there are still situations when debt comes our way, and we ought to make sure to think about how to solve this financial mess. For this, a sustainable solution is a wise Mortgage Debt Management plan that all of us needs to follow.
Often with added stress and misguidance, people resort to bankruptcy. It may look like a good remedy to bidding goodbye to the debt in UAE, but holds the door to a lot of other issues. Instead, here, we will detail out that there are viable methods like the debt resolution program and even a customizable loan restructuring program is the more feasible answer to clearing debts while you live in UAE.
Debt settlement programs in UAE
In simple words, a debt settlement or debt restructuring program is an alternative money management solution to help you get back on track, stabilize your financial well-being and walk into a debt-free zone.
For debt settlement programs, you need to seek the best debt settlement experts in the UAE. With an expert team from Freed Financial Services, you can know how to get your finances organized. The financial experts have proven experience in how to restructure home loans and also lay out an array of client friendly debt restructuring services.
With our help, you can choose how to get debt-free, channelize your income, and yet don't live a stressful life with banks stalking you every day. We have solutions that work to make lives better for the long term. We help you dream big, take necessary loans to fund your ambitions, and also repay them in time, without losing your jobs, homes, bank balances, and most of your mental peace.
Why Say No to filing for Bankruptcy?
In one glance, bankruptcy will clear all the troublesome credit, but unfortunately, what most bankers don't explain is the negative impact of such an action. Surely, your creditors will not trouble you, but let's see the other long-term disadvantages this action will have in your life in UAE.
Record: A bankruptcy report will stay in the public records for a pretty long time. This is indefinite and can go beyond a decade most of the time.
Problematic Survival: When the person in the picture approaches corporate for a job vacancy or even for house rental services, they may have access to check the person's financial stability. That will hamper a person's identity and they will try not to have an association with the concerned individual.
Expensive – need to elaborate
How can Freed Financial help you?
Freed Financial is not like the conventional fund management companies that help people in UAE to resolve debts. Our workflow is different, as we handle your debt management and debt restructuring services with skill, negotiations, timely intervention, and our expertise has showcased positive results – irrespective of the risks associated with the cases.
The first and foremost in life is to protect your trustworthiness and credibility wherever you live in the UAE. Our team understands this to the fullest. We go the extra mile to investigate problems and bring forward a tailor-made debt restructuring plan that resolves a debt, without plunging into bankruptcy. Often creditors close the case with a simple filing of bankruptcy, but we think beyond how to help you survive past such tough financial situations. The ride is never easy, but with expertise and the right connections, Freed Financial services can professionally clear financial liabilities and present a clean sheet in front of the law.