November 23, 2021
Posted by:

Sarbavoum Bidhar

Categories:

Financial Services, home loan repay, Loan restructuring program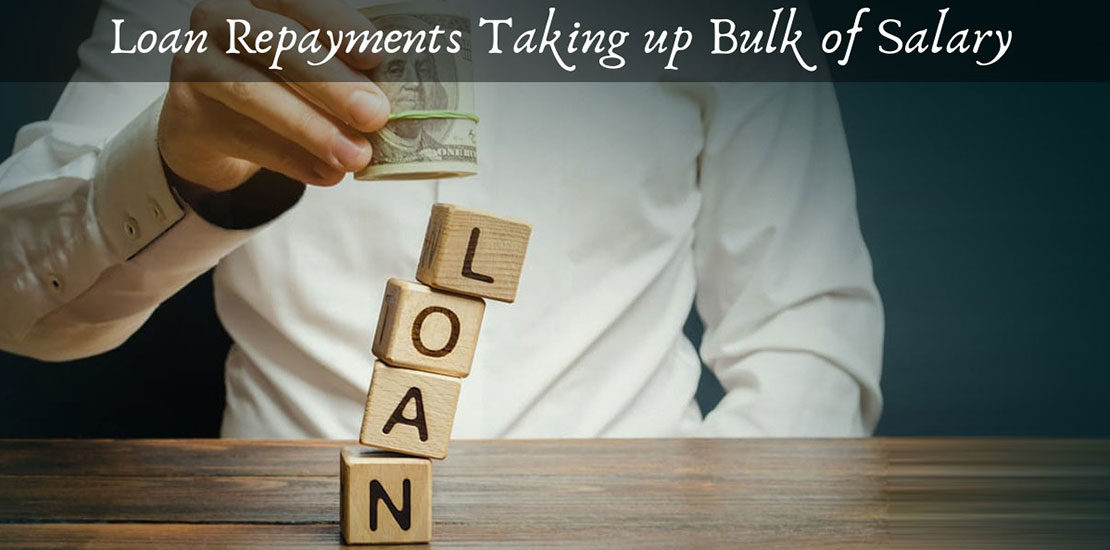 Ideally, people ensure their loan commitments are at manageable levels as a percentage of their salary. However, with COVID-induced pay cuts, some people are paying as high as 80% of their salaries towards debt repayments. Many are concerned whether they have any legal options to get relief.
Options Available with Borrowers
Borrowers have the following options to deal with this challenge:
Inform the Bank of Your Situation
If you haven't already informed your bank, tell them about your situation. Also, show them documents about your pay cut. Request them to reduce their monthly installments and increase the tenure of the loan. Give them confidence that you will resume regular payments as soon as your pay increases to normal levels.
File a Written Complaint
Next, you can file a written complaint with the bank. The bank is expected to independently deal with the complaint and provide a resolution within a defined period. In case you don't get a response within 30 days, you can take this matter to the UAE Central Bank's Consumer Protection Department.
Take the Matter to Courts
In case the issue is still unresolved, you can take the matter to courts. Note that you will have to bear legal costs, and the issue could take time to resolve.
Get Professional Help
Professional debt managers have experience in dealing with many cases like yours. They can help arrive at a favorable debt settlement negotiation with your bank. They will understand your financial situation, and suggest appropriate steps.
FREED can Help!
FREED's team of debt management experts comes with 40+ years of UAE experience in the banking and real estate sectors. Hundreds of borrowers have benefited through FREED's debt settlement negotiations.
FAQ
How to write a letter to the bank for loan settlement?
When writing a letter to the bank you should be polite and sincere. You should describe your financial situation clearly and also share proof wherever applicable. For example, if you have lost a job, you can share proof of your termination letter. Also, demonstrate your genuine intention to repay. If you have a plan to repay, such as through selling an asset, you should also include in the letter to the bank.
How to negotiate a personal loan settlement?
Negotiating a personal loan settlement requires skill and expertise. You will have to show earnest sincerity to the bank about your intention to repay. You should also comply with the bank's requests for documentation related to your income and financial situation. In many cases, it is better to seek professional help.
How to negotiate a settlement out of court?
An out-of-court settlement is possible if both parties mutually agree on the settlement. If a bank has already filed a legal case against you for recovery, you should convince the bank about your intention and ability to repay. For example, if you get a new job, you should start your monthly payments regularly. Or you should pay a large chunk of the bank's loan by selling an asset or borrowing from friends and family. Such actions can help reduce the settlement out of court. You can also take the help of professional debt negotiators to facilitate an out-of-court settlement.