September 28, 2021
Posted by:

Sarbavoum Bidhar

Categories:

Debt settlement programs, Financial Services, Loan restructuring program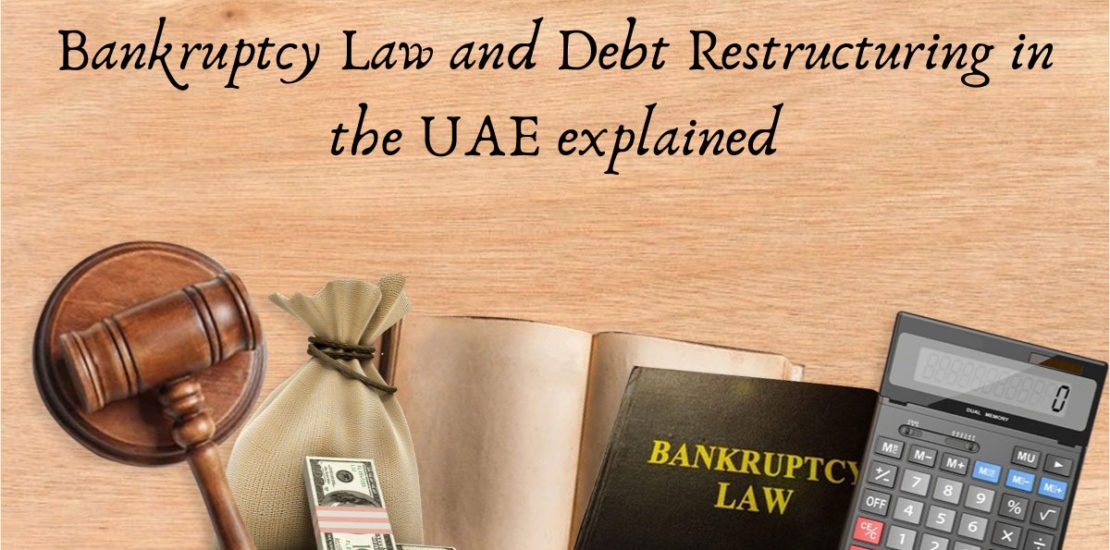 For any mid-corporate or SME in the UAE struggling with debt, things can get pretty challenging. Several questions float in the minds of such companies. For example, when do they become eligible for bankruptcy, and what are the legal rights of their creditors as per UAE's laws. Borrowers also want to know about the various solutions for reaching a settlement with creditors. This blog answers some of these questions related to bankruptcy and debt restructuring in the UAE.
Bankruptcy law and debt restructuring in the UAE Explained
Companies in financial distress have two options in the UAE.
Their first option is to seek courts' help for settling their company's debt with the goal of reviving their business.
The second option for such companies is to file for bankruptcy if they fail the "bankruptcy test."
Furthermore, creditors with liabilities of above AED 100,000 and who have not been paid for over 30 days can also approach the courts to initiate bankruptcy proceedings on behalf of the borrowing company.
Options Available with Borrowers
File for Bankruptcy:
When companies file for bankruptcy in the UAE, they can opt for a formal restructuring or declare themselves insolvent. If the court thinks the company can be restructured, it will appoint a trustee and an expert to evaluate the company's financial position.
If the company declares itself insolvent, the court can order it to sell its assets to pay off the creditors. If the borrowers fail to file for bankruptcy within a stipulated time, the directors can face legal action (both civil and criminal). If the bankruptcy comes through, the business will cease to exist, and it can cause a lot of reputational damage to the directors.
Debt Restructuring
This is an option available for companies that have not yet failed the bankruptcy test. If the directors feel they will not be able to fight the burden of debt, they can proactively apply to the court for relief. They need to demonstrate to the court how they plan to restructure their debt and start running their business as usual. They will also have to take the approval of their creditors based on a specified percentage of their total debt. At any point, if the court thinks the restructuring plan is not manageable, it can convert the plan into bankruptcy.
Seek Professional Help
Any form of restructuring would require extensive documentation and the creation of plans to prove how the company can turn itself around. A debt restructuring also requires negotiation with creditors to prevent them from taking legal action against the company.
Many small and medium businesses don't have the expertise to deal with this process. Also, during times of hardship, it is important for them to focus on their core business and their customers so that they have a business. Such businesses can take the help of professional debt managers for a debt settlement negotiation.
FREED can Help!
Partnering with experienced debt counsellors can be very valuable for debt settlement negotiation. FREED's experienced team of debt counsellors has 40+ years of experience in the UAE's banking sector. They are well-versed with the bankruptcy and debt restructuring regulations within the UAE and have helped many mid-corporates and SMEs get out of debt.