Jaya Ratnani
Managing Partner
Remedial Risk
Loss Containment
Credit Policy
Business Development
Customer Relationship Management
With over 17 years of experience in Remedial Risk, Loss Containment, Credit Policy, Business Development and Customer Relationship Management across Banking, Real Estate and Hospitality industry, Jaya has the breadth and depth of experience required to understand mortgage debts and craft the most suitable solution for the clients.
You can rely on Jaya's experience and knowledge to find a solution to your mortgage debt problems.
Jaya's experienced journey comprises of key milestones, which makes her your best bet for mortgage debt reconciliation. She was a prime member of the initial setup of the Dubai Properties Group to drive local and international property sales. Her work comprised of some key projects such as JBR, Business Bay, Culture Village and The Villa.
She also has been instrumental in developing the Mortgage Collections Team in ADCB since its inception. Her knowledge in the field helped her devise an end-to-end process as a part of the team that included legal framework, foreclosure, and restructure policy to manage credit control and recoveries.
Read Our Blogs
We all may have a time when we strongly feel the money crunch. If you reside in Dubai, you would also understand how loans and banks can stress us out. This is where you need to use the best Debt Management services UAE, for effective loan management. This is the services provided by Freed Financial

The thought of a debt burden is disheartening for anyone who comes across it. Yes, every problem needs a solution and definitely, Mortgage Debt Management is one of the smartest solutions today.   Along with managing the mortgage, you should understand how the UAE-based debt settlement programs can help you walk back into life with

When a cheque bounces in the UAE, this happens to bring legal complications for the person in the picture. Today, it comes under the list of criminal offences, and we are here to unwind the legal side of this offence here. At Freed Financial Services, we have provided solutions to our customers so that they
Read Our Blogs
We all may have a time when we strongly feel the money crunch. If you reside in Dubai, you would also understand how loans and banks can stress us out. This is where you need to use the best Debt Management services UAE, for effective loan management. This is the services provided by Freed Financial

The thought of a debt burden is disheartening for anyone who comes across it. Yes, every problem needs a solution and definitely, Mortgage Debt Management is one of the smartest solutions today.   Along with managing the mortgage, you should understand how the UAE-based debt settlement programs can help you walk back into life with

When a cheque bounces in the UAE, this happens to bring legal complications for the person in the picture. Today, it comes under the list of criminal offences, and we are here to unwind the legal side of this offence here. At Freed Financial Services, we have provided solutions to our customers so that they
Get in touch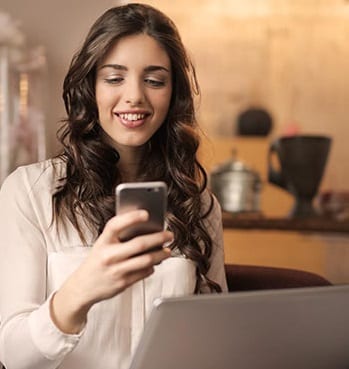 Get in touch