Ashish Nanda is the Founder and Managing Director of Innovations Group established in 1994.  A Dubai-based business conglomerate involved in diversified industries and outsourcing services with over 7,500 employees and serving leading corporates and banks in the Middle East.  Clients include Emaar, Majid Al Futtaim, Amazon, Huawei, Citibank, First Gulf Bank, ADIB, Mashreq, Etisalat and Du.
His business spectrum currently includes the following industries:
Manpower Outsourcing, IT Consultancy,  Insurance & Financial Services , Debt Collection & Credit Control, Marine Engineering, Construction & Real Estate, Consumer Marketing, Payroll & Telephony Solutions.
A result-driven, self-motivated person with a proven ability to develop managment teams to maximise profitability and efficiency
A Chartered Accountant by profession, Ashish holds a merit degree from the Institute of Chartered Accountants of India (ICIA). His expertise and experience of 25+ years in the field of financial products and services have led the company to grow manifold over the last two decades.
In early 90s, Ashish was associated with Emirates Bank International and was involved in establishing relationship with business houses and recommending credit approval for corporate loans.  He was also instrumental in formalising Credit Policy for Citibank India and also managed Retail Credit and Collections.
Read Our Blogs
Debt Repayment is a worry, but not a deliberate attempt by the people to default on loan payment. We all could get into some form of financial debt at once in our lives. For this, it is true that sometimes the debt collection agencies can ruin our mental peace. Under the assistance of Freed Financial

We all may have a time when we strongly feel the money crunch. If you reside in Dubai, you would also understand how loans and banks can stress us out. This is where you need to use the best Debt Management services UAE, for effective loan management. This is the services provided by Freed Financial

The thought of a debt burden is disheartening for anyone who comes across it. Yes, every problem needs a solution and definitely, Mortgage Debt Management is one of the smartest solutions today.   Along with managing the mortgage, you should understand how the UAE-based debt settlement programs can help you walk back into life with
Read Our Blogs
Debt Repayment is a worry, but not a deliberate attempt by the people to default on loan payment. We all could get into some form of financial debt at once in our lives. For this, it is true that sometimes the debt collection agencies can ruin our mental peace. Under the assistance of Freed Financial

We all may have a time when we strongly feel the money crunch. If you reside in Dubai, you would also understand how loans and banks can stress us out. This is where you need to use the best Debt Management services UAE, for effective loan management. This is the services provided by Freed Financial

The thought of a debt burden is disheartening for anyone who comes across it. Yes, every problem needs a solution and definitely, Mortgage Debt Management is one of the smartest solutions today.   Along with managing the mortgage, you should understand how the UAE-based debt settlement programs can help you walk back into life with
Get in touch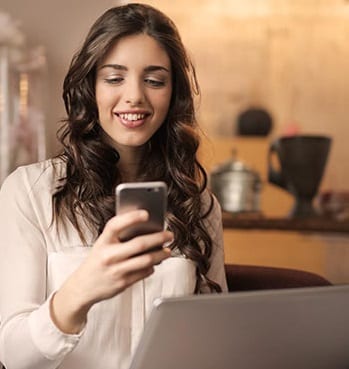 Get in touch